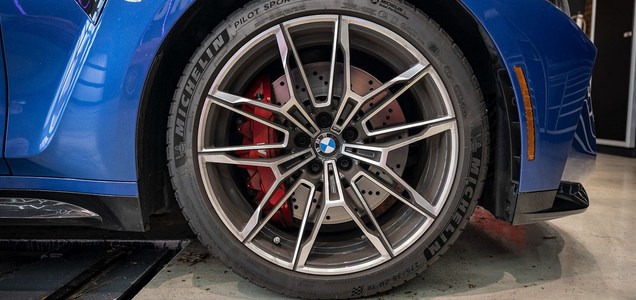 Hi Gil – I have a 2022 G80 M3 standard model and love it. The only thing I'd like to change are the brake pads, which, as you know, make a ton of dust and make the wheels a pain to keep clean. Are there any non-OEM pads currently available you'd recommend that are materially less dusty? I had some great Akebonos on my previous F30 335i, but haven't heard they're yet available for the new M3s. Any guidance would be much appreciated.
Hello Mr. May, Akebono does not yet make brake pads for this vehicle, there are some brands that do offer them, none that I would actually recommend as the information I have now is annecdotal at best, with some reporting a worse initial brake "bite" than the factory pads.
My opinion is that you stick with the factory brake pads for the time being, I know that there have been a lot of complaints about the brake dust issue, but I think that the quality of the brake performance would outweigh the brake dust issues. Please let me know if you have any further questions. Thank you.
Gil Neves