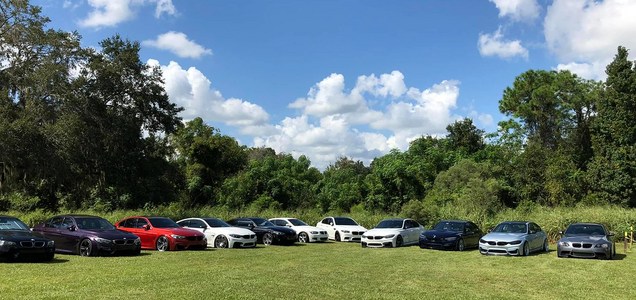 FSC 2023 Jan New Year Yalaha Bakery Run (No. Tampa)
January 7 @ 8:30 am
-
12:00 pm
EST
Members, join us for a scenic drive on some back-roads from Fields BMW Lakeland to Yalaha Bakery. Doors open at 8:30am to begin the check-in process and enjoy donuts and coffee before the 9:00am drivers meeting. If you've never been to Yalaha Bakery before, you are in for a real treat. Yalaha Bakery is a German bakery with tons of delicious desserts and meals that will have your taste buds wanting more.
Walkie talkies are highly recommended. We will be using the Retevis RT21 Long Range Walkie Talkies for the ease of use on our drives. A limited amount of walkie talkies are available to be lent out. If you plan on attending these drives on a regular basis, we recommend grabbing one.
As we continue to monitor the situation with Coronavirus (COVID-19), we are taking steps to help protect the health and well-being of our customers and employees. Please follow social distancing 6 feet apart. We remain open following Lake County and Florida CDC Guidelines. All clients are welcome to place orders ahead or come in and dine in.
***Must be an active BMWCCA member to participate in the drive***
Safety is of the utmost importance. All drivers must be BMW CCA Members and adhere to speed limits and abide all traffic rules as well as acknowledge that they have read and viewed the safety guidelines as outlined under the Terms and Conditions.
Click here to view the Terms and Conditions for Driving Tours…
Face Mask and Social Distancing measures have been relaxed. Non-vaccinated members/guests are encouraged to wear masks and maintain distance for their own safety.

ALL members and guest must sign an Adult or Minor (parental release for ALL under 18) waiver.

You can view/print/download the waivers displayed.

Only Adult waivers are available electronically 30 days prior to the event @ fscbmwcca.speedwaiver.com
Adult Waivers can be signed online/electronically prior to  or at the event or on paper at the event. Electronic waivers are hosted by Motorsportreg and referred as "Speed Waivers." Go to fscbmwcca.speedwaiver.com which will list all our upcoming events that need waivers. Select the event that matches the event Name, Venue and Date. These waivers will only appear four weeks prior to the event. Note: Click here to see a short demo. NOTE: Child and corresponding Child waivers cannot be signed electronically yet.