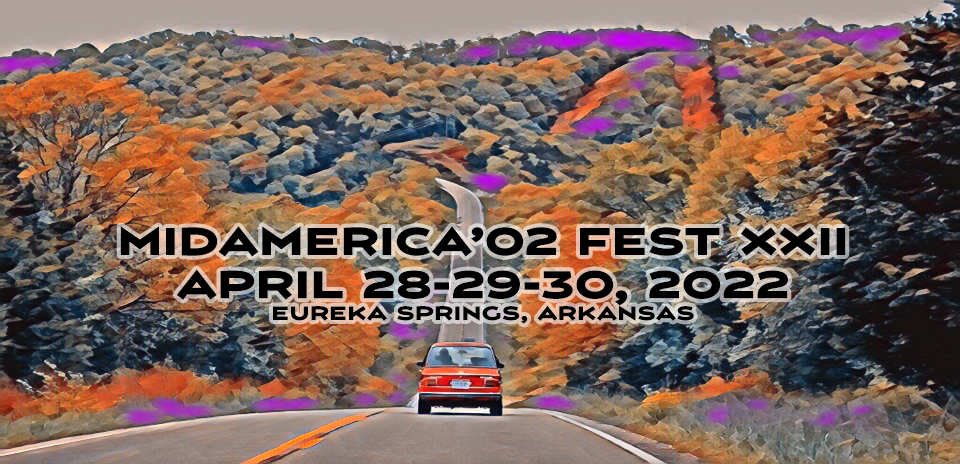 2022 MidAmerica '02 Fest
April
28,
2022
-
April
30,
2022
Details about Fest 22 are now posted to Fest News, subscribers will get e-mails with next steps, and also
on the MidAmerica'02 Fest site on Facebook.
Our major spring event, MidAmerica'02 Fest is the longest continuous running BMW 2002 event in the USA.
News about the group's annual event including the actual on-line  registration is here, when registration begins.
This will be our largest event to date.  Join 02 drivers from all over the U.S. for three days celebrating the 2002.
We encourage enthusiasts to review the agenda and plan to join us for a super event!