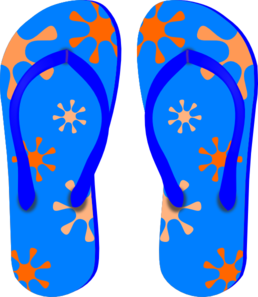 FSC 2015 Flip Flop Rally & Chapter Picnic
November 1, 2015 @ 9:00 am
-
4:00 pm
EST
WHAT
This is a FUN Rally! Picnic to follow at the park along with awards. $5 for non-CCA members. Information and registration instructions can be found at: motorsportreg.com. Look for email blasts too!
Picnic is free for BMW members and family – $5 for guest
Please plan to arrive between 9:00 and 9:15
Rally starts at 9:00 AM w/coffee and donuts. First car off no later than 10:00 AM.  Picnic starts at 11:30 AM.   Picnic food 12:30 – 3:30 PM.   Awards ~3:00 PM.
Rally is $5/car on motorsportreg.com  to register down or click here to Register now!  It's easy!
Registration today is $5. Mail or email is $10. Day of the event is $15.
Registration requires Car make and model, Driver name and Navigator name.
Only two people in the rally car.
Family members, kids and friends are welcome for the picnic – but not in the car during the rally.
Please make arrangements for kids! (Sorry, we do not provide babysitters)!
We will need a rough head count for the picnic for non-Rally attendees. Please Before October 28th.
WHERE & WHEN
This will be a fun or gimmick rally and will be a closed loop, starting and ending at John Chestnut Park, Pavilion #9, in Palm Harbor (East lake). We'll start with coffee and donuts at 9:00 AM with the first car off at 10:00. All cars should be back no later than 1:30 PM…Allowing for some meandering! The Picnic runs from 12:30 until 4:00 PM. Awards will be presented approximately one hour after the last car finishes the course.
DEADLINE
The Rally will be open for registration on September 1st. Online registration will close on October 23rd and will be limited to 60 cars.
COST
Entry Fees per car (Driver & One Navigator):
BMW/PCA Car Club Members – $5.00/car (on-line)
All Others – $10.00/car (on-line)
$10 all via snail mail (2870 Glen Hollow Dr, Clearwater, 33761)
$15 same day entry. No entries after 9:30 AM on Nov. 1
Picnic for non-participant, non-member Guests – $5.00/person
Questions? Russ Garvey 813-230-5705 or Bill Caldwell 703-328-4492 Register on MotorsportReg.com
Naples/Ft Myers contact Stan Dale for touring info from Ft Myers to Palm Harbor Text to 305.218.1104