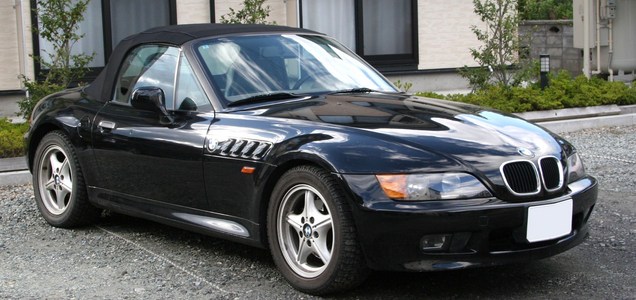 Hi Gil, glad you are onboard with our Villages BMW Z car Club!I have a 1998 Z3 roadster with the 2.8L and 5 spd manual trans. I take it to SCCA Track Night in America events in Florida regularly. I am considering swapping out the open differential with 3.15 gears to 3.23 LSD from Diffsonline. What would you recommend?? car has 94k, regular care, updated suspension , bushings, exhaust, lightened fly wheel, powerstop Z26 ceramic brake kit and light 9×17″ Apex rims (yeah, the fronts clear the strut tower by 2-3 mm) with toyo Proxes RIR 235/40 all the way around. It's fun on the street but delightful on the track after you get used to the over-steer.
Hello Mr. Brancato, sounds like a fun car. Why not go with a BMW limited slip differential? Some Z3s came with limited slip and an E30 limited slip is the same as the one in your car. I have an E30 and I just boight a good used limited slip differential for it. I think they would be the best option as it is a lot less labor as you are swapping the entire rear differential instead of replacing internals, otherwise I would go with a quality part such as a Quaife.
We may cross paths at one of the Track Night in America events or another track day, I race an E46 M3 that belongs to a couple of friends. Please let me know if you have any other questions. Thank you.
Gil Neves